i, vasche ultrasuoni, lavatrici industriali, sabbiatrici, pallinatrici, sandblasting, tunnel lavaggio pentole, washin machine for sinks, tunnel washing"/>
---
WASHING WHIT ULTRASONIC CABLE
MANUFACTURING FACILITY > ULTRASOUNDS
LAVATRICE FILO IN CONTINUO CON ULTRASUONI
The machine can be designed for washing different types fi wires or cables.
End welding wire,
Wire after the treatment process to the elimination of borax and caramina,
braiding wire,
Teflon-coated tube steel sheath.

The speed can vary, depending on the design, can reach 5 meters per second.
the machine is compact extr.
the wire leaves the machine completely dry.
Drying system with compressed air, power consumption low.
Guide wire input and output.
De-oiling system built into the machine.
Electric heating.
Recirculation pump and filtration of the solution.
With accessories to change the diameter of the wire.


vista generale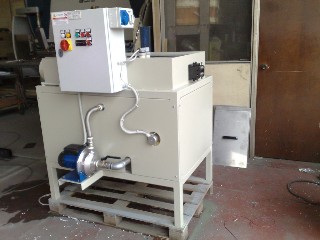 vista uscita filo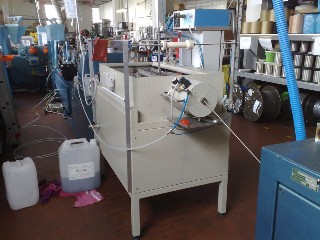 sistema di asciugatura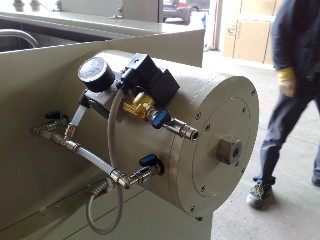 zona di lavaggio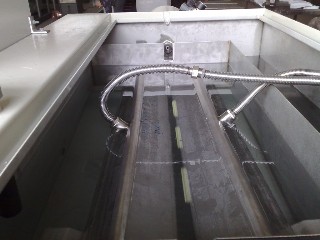 ingresso filo