i, vasche ultrasuoni, lavatrici industriali, sabbiatrici, pallinatrici, sandblasting, tunnel lavaggio pentole, washin machine for sinks, tunnel washing"/>
---
SPECIAL PLANTS
MANUFACTURING FACILITY > WASHING SPRAY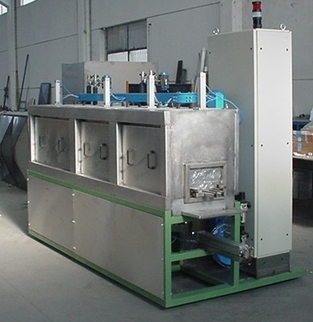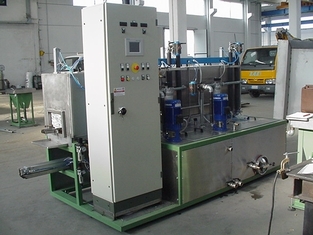 AUTOMATIC WASHING STATIONS 3

Plant designed for the washing of which must have a high degree of cleanliness.
The washing is done with nozzles positioned at high pressure.
Stages of treatment nr. 3.
washing, rinsing, blowing
100 micron filtration solution.
Production rate nr. 1 piece every 8 seconds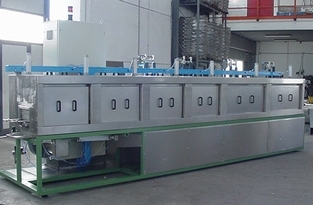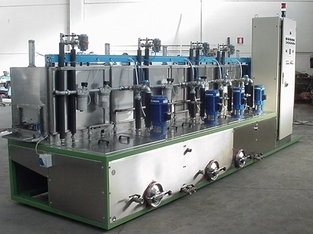 AUTOMATIC WASHING STATIONS 5

Plant designed for the washing of which must have a high degree of cleanliness.
The washing is done with nozzles positioned at high pressure.
Stages of treatment nr. 5.
1st wash 2nd wash, 1 rinse, 2 ° risisciacquo and blowing hot air.
10 micron filtration solution.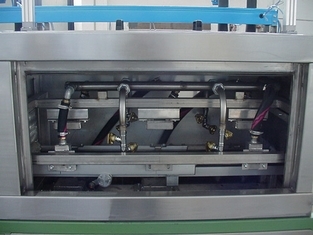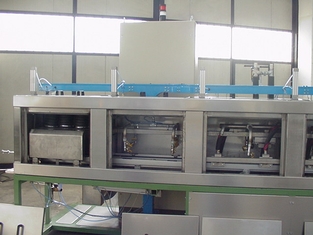 See internal detail machinery